We provide customers with high-level advancement support services centering on Cambodian legal, tax and accounting.
EZ★CASS - which is the strong ally of accounting and taxation in Cambodia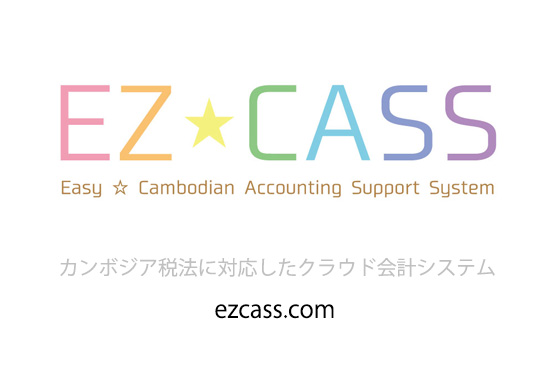 It's a good news for those who are troubled with accounting and taxation in Cambodia.

"Global accounting firms are expensive."
"Local accounting firms are cheap but insecure."
"Staff skills are insufficient to do accounting and taxation within the company."

We offer the cloud accounting system "EZ★CASS", which is adapted to the accounting and taxation in Cambodia.
In addition to the function as accounting software to manage daily incomes and expenses, it is possible to automatically generate tax invoices, tax return documents, annual financial statements according to Cambodian tax law.
There is no need to worry about data migration due to changes in computers, because this is a cloud system. Besides, thanks to the thorough security measures and back-up system, you can use this with confidence.
For details, please visit the website of EZ★CASS (we're updating from time to time).
 【What you can do with EZ★CASS】
  ☆Automatic calculation of Tax on Salary
  ☆Creation of a tax invoice conforming to the Cambodian tax law
  ☆Automatic generation of monthly tax return documents
  ☆Automatic generation of annual tax return and financial statements
* Development and maintenance of this system is being done by a partner company in Japan.
Virtual office in Phnom Penh
Virtual office is a service that can hold office address and telephone number without office cost burden when entering overseas. And therefore virtual office is the best choice for establishing an offshore corporation or early stage of overseas expansion wanting to suppress initial investment.
We CI-OFFICE offer the optimum environment as a virtual office. In addition, we offer a dedicated telephone number, telephone correspondence service by Japanese / English / Khmer multilingual staff, tax return support etc.
Moreover, a pool attached as a relaxation space for refreshing your head will support your business startup in Cambodia.
* There are conditions when using it. For details, please inquire and check.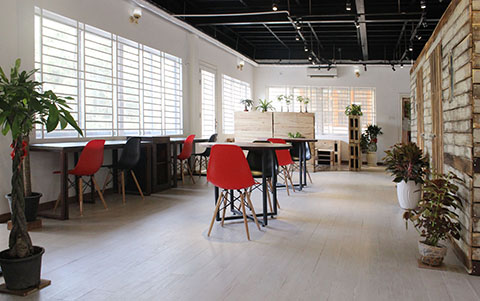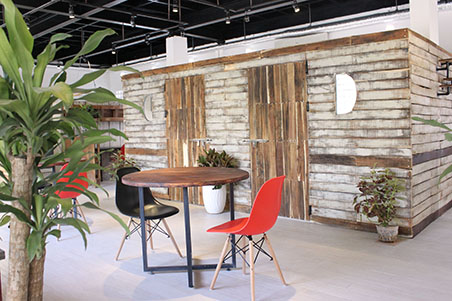 Our wish
This is a failure tale that we are thrown cold water on with advancing emerging countries.
In search of new business opportunities, we go to the site for the time being, but we don't know anything at all. Continuing interview without knowledge about this place, we would be able to get much information which might sound good, and then we would contract a property as recommended, without comprehension.
After contracting, we would encounter troubles from the next to next, such as "In reality this was necessary as well." or "A legal problem occurred.". And then, without knowing the local language well, our funds would bottom out, eventually we would have to return to our country.
Although it's a very regretful story, when entering emerging countries, there are quite a lot of similar stories.
Cambodia is an attractive market where foreign companies are easy to enter and can obtain various opportunities. But that's why "prudence" is required for the first step in advancement.
We CI-OFFICE will inform you in various ways properly the information necessary for you to advance into Cambodia. We hope to support your "peace of mind", building a solid foundation in this country and aiming for success.
For inquiries and consultations, please feel free to email us.
E-Mail : info@ci-office.com