Virtual Office -The first step of overseas expansion with reduced initial cost-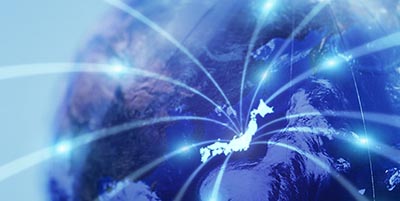 - For the global expansion of companies
- As the first step in expanding overseas
- For suppression of initial cost and maintenance expenses

Virtual office is a service that can hold office address and telephone number without office cost burden when entering overseas.

This is a great tool for those who want to keep their initial investment at launch of a new business or those who want to advance branding of corporate image. As the registered address of the head office, or as the location of the external sales office, our virtual office is available on your business card, homepage, and any corporate information, without problems.

That's why virtual office is the best choice for establishing an offshore corporation or early stage of overseas expansion wanting to suppress initial investment.

Our Services
- As the registered address of your company in Cambodia
This service makes it possible to establish an overseas corporation without transferring staff abroad or new employment. If the local address were put on websites, postal items and fixtures, the impression from your business partners and customers about your company would be improved.

- Custody and transfer of mail or parcel delivery service
We provide the domestic address in Cambodia where you can receive postal items addressed to your company. We also notify you to the designated e-mail address when we keep mail and home delivery. Moreover, we keep your postage until you come to pick up, or transfer it to your desired address for a fee.
Our Service Fee
| | |
| --- | --- |
| Contract Term | 1 Year |
| Availability as the registered address of company | ○ |
| Keeping or transferring postal items | ○ |
| Initial registration fee | $300 |
| Usage fee | $1,080 ($90 / 1 Month) |
* VAT (10%) is charged additionally.
Terms of use
- Registration of new company / Transfer registration
In case of using our virtual office, it's conditional upon requesting us to support company registration / transfer registration.
For details, please refer to "Registration".
- Monthly Taxation
In case of using our virtual office, it's conditional upon requesting us to support monthly taxation.
For details, please refer to "Accounting / Taxation".